From
Elon Journal of Undergraduate Research in Communications
VOL. 4 NO. 2
Pay for Play: Analysis of the Image Restoration Strategies of High Profile College Athletes
By
Elon Journal of Undergraduate Research in Communications
2013, Vol. 4 No. 2 | pg. 1/5 |
»
Abstract
This study sought to explore the college athletic landscape through a Crisis Communications perspective. Using William Benoit's "Theory of Image Restoration" as a framework, this study employed a case-study approach to analyze the image restoration strategies of three high profile college football players following scandals. The study found a consistent use of traditional strategies such as mortification, corrective action, and denial from the athletes and associated parties. This research demonstrates the level of prominence that college athletes have been elevated to and concludes they be recognized from a public relations standpoint accordingly. Given the national attention and loyalty that college athletics receive, this study would provide an important foundation for future research on a rapidly evolving section of society as well.
I. Introduction
College athletics have been engrained in American culture for nearly as long as the institutions of higher learning themselves. These programs are more than just participatory sports for students, they are a unique aspect of American society. Zealous fan devotion has elevated college athletics to a level of prominence that is largely unparalleled in the world of American sports.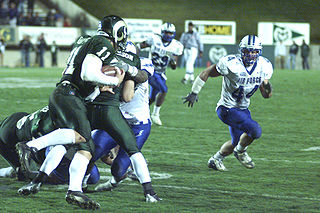 With a devoted fan base and a national spotlight, college athletics have become extremely profitable as well. Nearly every party involved with college sports, whether it is universities, athletic conferences, coaches, television networks, retailers, even the local communities, make upwards of millions, even billions, through the performance of student-athletes.1 These profits continue to increase as the scope of these programs spreads, with many now referring to the world of college sports as "big business."2
Scandals have been a consistent presence in sports over the past century, and college athletics are far from being an exception. Scandals involving student athletes have become increasingly commonplace, as the world of college sports has received increasingly more and more spotlight. The causes of these scandals are numerous, although the majority inevitably stem from the NCAA's strict prohibition of athletes receiving any sort of compensation for their athletic prowess. Regardless, these scandals garner extensive attention and are heavily scrutinized by a variety of parties.
Due to the popularity and profits associated with college athletics, there is a staggering amount of responsibility tied into the actions of these young individuals. The very reputation of universities, companies, and entire communities often go hand in hand with the actions of their athletes. Thus, it is imperative that high-profile scandals involving college athletes are dealt with in a timely and effective manner.
The following study utilizes a case study approach to explore the scandals of three high-profile college football players: Terrelle Pryor of Ohio State University, A.J. Green of the University of Georgia, and Cam Newton of Auburn University. The study then analyzes the image restoration efforts on behalf of each player and compares them with the established literature on the subject.3 In doing so, this study will answer the following research questions and ideally add further depth to the field of sports public relations.
Do the crisis management efforts of high-profile college athletes coincide with the strategies established by scholars on the subject?
From a crisis management perspective, should high-profile college athletes be viewed in the same light as professional ones?
What crisis management strategies are effective in confronting the scandal of a high-profile college athlete?
Do the involved athletes undertake crisis management efforts, or do the Universities assume control of the situation?
What caveats are unique to the college athlete when employing a crisis management strategy?
II. Literature Review
Defining Crisis and Crisis Management
Crises can come in any number of forms. Whether it is organizational, individual, or another manifestation, crises have attracted significant academic attention. As a result, there are a variety of definitions associated with the term "crisis" stemming from established literature.
According to Dan P. Millar and Robert L. Heath, a crisis is "typically defined as an untimely but predictable event that has actual or potential consequences for stakeholders' interests as well as the reputation of the organization suffering the crisis."4 Timothy Coombs echoes a similar definition of a crisis as "an unpredictable, major threat that can have a negative effect on the organization, industry, or stakeholders if handled improperly."5 Steven Fink takes his definition one step further, emphasizing the presence of instability and impending change: "Crisis is an extraordinary event that results in an unstable time or state of affairs in which a decisive change is impending."6 Other scholars, such as Irvine & Millar and Fearn-Banks, shift the focal point of their definition of the potential outcomes of a scandal, such as intense media scrutiny or a loss of reputation.7
While there are varying definitions of the word "scandal," scholars clearly agree that a scandal has the potential to cause serious damage to the parties involved. This damage can manifest itself in any number of ways, as scholars, such as Fearn-Banks and Coombs, point out. He states that there are four critical steps to crisis management: prevention, preparation, performance, and learning. Millar and Heath, on the other hand, use three straightforward stages: before, during, and after.8 The strategies utilized during these stages play a critical role in effectively responding to a crisis and minimizing its damage.
Crisis Management within Athletics
While significant literature has been established on crisis management, scholars have more recently turned their attention to the field as it pertains to the world of athletics, noting that it is "a unique realm of public relations."9 High-profile athletes and athletic organizations are at the center of public attention and have numerous stakeholders invested in their public images. As a result, crisis management efforts within athletics are of the utmost importance.10
Scholars have established a number of separate definitions for the term "crisis" as it pertains specifically to athletics. One scholar writes, "Any threat to a sport entity's image, reputation, and perception constitutes a crisis, because an entity's reputation is one of its major assets."11 Brazeal echoes a similar relationship, writing, "Ultimately, the 'market value' of an athlete's image hinges on his or her public reputation."12
Thus, scholars have clearly established the glaring importance of public reputation, and, in turn, crisis management, within athletics.
Partially due to a rapidly evolving communications landscape, crises within athletics are of a particularly high-profile nature. Media outlets such as television networks and newspapers are far more inclined to pay them specific, added attention. As a result, scholars have noted that public relations practitioners are too often tasked with reactive crisis management efforts rather than proactive ones. 13 In her analysis of NFL player Terrell Owen's image reparation strategy, Brazeal acknowledges that athletes can no longer mend relationships internally when dealing with a scandal; rather, they must make a public apology and address a variety of parties.14 It is important to recognize that there is an established body of work on the analysis of public apologies by athletes, as this study will aim to conduct similar work on high-profile college athletes.
With the increasing prominence and profitability of athletics on a global scale, public relations practitioners have clearly recognized the importance of managing crises and scandals within sports. That being said, the scholars of this subject have focused solely on professional athletes. This study will aim to demonstrate that college athletics are on a similar pedestal to professional sports from both a celebrated and financial standpoint, and thus the crisis management efforts of high-profile college athletes should be given the same consideration as those of professionals. In doing so, this study aims to fill a void within the established literature of crisis management and sports public relations as a whole.Continued on Next Page »
Suggested Reading from
Inquiries
Journal

Inquiries Journal provides undergraduate and graduate students around the world a platform for the wide dissemination of academic work over a range of core disciplines.
Representing the work of students from hundreds of institutions around the globe, Inquiries Journal's large database of academic articles is completely free. Learn more | Blog | Submit
Latest in Business & Communications
What are you looking for?