From
Earth Common Journal
VOL. 3 NO. 1
Soaring to Green Heights: The Current Sustainable Initiatives in the Commercial Airline Industry
Methodology
In order to understand the current environmental initiatives integrated by Boeing and Airbus, an examination of their respective environmental reports is in order. An analysis of the environmental plans of two of the world's biggest commercial aircraft manufacturers, Boeing and Airbus, compares where their focuses lie.
A content analysis of these environmental plans will be performed. The data that is gathered is qualified and created into wordles in order to gauge the different opinions, stances, and initiatives of the two manufacturers. Additionally, two of the most recent commercial wide-body aircrafts that can be purchased, the Boeing 787 Dreamliner and the Airbus A380, have been highly anticipated for the past number of years. Each aircraft allegedly is designed with environmentalism at the forefront. Notably, noise pollution is reduced through the development of quieter engines. Specifically, General Electric GEnx-2B engines, prominently used on the Boeing 747-8 as well as the Boeing 787 Dreamliner, use technology of noise-reducing chevrons resulting in the airplanes being up to 30% quieter (Boeing, 2013b, p. 12). On this note, the specifications of the two aircrafts will be collected and compared.
In respect to the Principles for Responsible Management Education (PRME principles) (UN PRME, 2013), Boeing and Airbus, will be examined for their effectiveness in relation to principles four and five, Research and Partnership, respectively. These two principles are very applicable to the industry, both in regards to the evolution of greener planes and to the continued support and conscious decision making that airlines must embody when purchasing planes for their fleets.
Consultation of the websites of Boeing and Airbus, too, are further consulted, as there is a plethora of information relating to specifications of the sample aircrafts and explanations as to the reasons behind creating a sustainable industry.
Procedures
Data collection was limited exclusively to the Boeing and Airbus websites. Boeing's "Environmental Report" (2012) and Airbus's "Sustainable Aviation: Aviation Environmental Roadmap" (2013) are two documents that show where each manufacturer places their focus in regards to a sustainable industry. The wordless, graphics generated from inputting text documents into an app via www.wordles.com, can be found in Figure 1 and Figure 2, respectively.
Utilizing the Boeing and Airbus websites further, specifications on the Boeing 787 Dreamliner and the Airbus A380 aircrafts were gathered and the data is presented in Table 1. At this time, it should be mentioned that Boeing currently manufactures two models of the 787 Dreamliner: 787-8 and 787-9. The differences between the two are subtle; therefore, for intents and purposes, the 787-8 model is arbitrarily chosen and compared to the Airbus A380.
Figure 1: Wordle for Boeing "Environmental Report" (2012).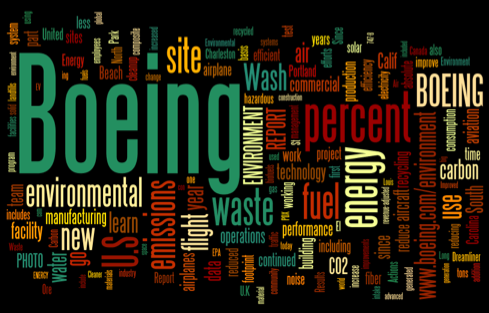 Figure 2: Wordle for Airbus "Sustainable Aviation: Aviation Environmental Roadmap" (2013).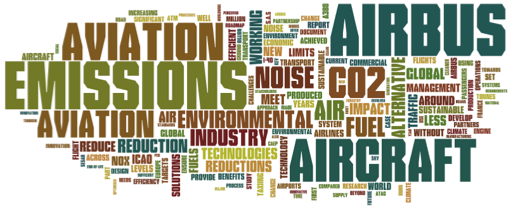 Table 1: Specifications — Boeing 787-8 Dreamliner vs. Airbus A380.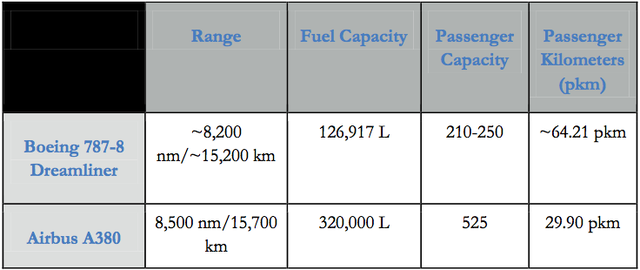 *** Airbus information taken from http://www.airbus.com/fileadmin/media_gallery/files/brochures_publications/aircraft_families/Airbus-Family- Figures-Apr13.pdf
*** Boeing information taken from http://www.boeing.com/boeing/commercial/787family/index.page? and http://www.boeing.com/commercial/airports/acaps/787brochure.pdf
Summary
The collection of this data compares the environmental efforts being put forth by the two major aircraft manufacturers. Boeing and Airbus are heeding the environmental warnings and are advancing aircraft technology to become more sustainable. Whether looking at the wordles and seeing the frequency of the words used, or comparing the statistics between each manufacturer's most recent wide-body aircraft, it is undeniable that the industry is making strides towards a greener a future.Continued on Next Page »
Suggested Reading from
Inquiries
Journal

Inquiries Journal provides undergraduate and graduate students around the world a platform for the wide dissemination of academic work over a range of core disciplines.
Representing the work of students from hundreds of institutions around the globe, Inquiries Journal's large database of academic articles is completely free. Learn more | Blog | Submit
Latest in Environmental Studies
What are you looking for?